Participating in charity sports events can be a great way to do some good while also challenging yourself athletically. But it can be hard to find the motivation you need somewhere between the idea of doing so and actually committing to the event. Fortunately, there are plenty of ways you can jump-start your enthusiasm for participating in charity sports events, from forcing yourself out of your comfort zone to connecting with like-minded people who will encourage you along the way. In this blog post, we'll discuss how you can use inspiration and perspective-shifting techniques to help motivate yourself for these exciting (and rewarding) challenges!
Tips on how to harness the power of motivation and inspiration to participate in a charity sport event
Set a goal: Start by setting a goal that is achievable and meaningful to you. This could be anything from raising a certain amount of funds for the charity or running a certain distance in the event. Make sure it is achievable yet challenging enough that it gets you out of your comfort zone.
Find role models: Look around for people who have participated in similar events or know someone currently doing so. Talk to them, learn from their experiences and get inspired by their stories to take action yourself. It also helps to have an accountability partner who encourages you to stay motivated throughout the process until the end result is achieved!
Visualization: Use visualization techniques such as picturing yourself achieving your goal or imagining how you will feel once the event is over. This can help to increase motivation and excitement.
Make a plan: Break down your goal into small chunks and create a plan with easy steps that can be achieved in stages. This will make it easier for you to stay focused on each step as well as give you a sense of accomplishment along the way.
Celebrate Progress: Don't forget to reward yourself when you hit milestones along the journey, however small they may be! Celebrating progress helps keep motivation high and encourages continued effort towards achieving your ultimate goal.
Stay Positive: Last but not least, always remember to keep a positive mindset throughout the entire process. Don't focus on the challenges you may face but stay focused on your ultimate goal and be proud of yourself for taking this initiative!
By following these tips, you can harness the power of motivation and inspiration to participate in a charity sports event successfully.
Creative fundraising ideas for your next charity sports event
Sponsor a Race: Ask local businesses to help sponsor your race and offer incentives like company branding on t-shirts, banners, or other merchandise.
Raffle: Provide prizes donated by local businesses, such as gift cards, tickets to sporting events, and more.
Host an Auction: Ask local retailers, restaurants, and other businesses to donate items for an auction at your event.
Crowdfunding Campaign: Start a crowdfunding campaign on a website like GoFundMe or Kickstarter to give people worldwide the chance to contribute towards your fundraising goals.
Corporate Team Challenge: Invite corporate teams from companies in your area to compete against each other in a special fundraising race or challenge.
Swag: Create and sell branded merchandise like t-shirts, hats, mugs, etc., with profits going towards your cause.
Online Donations: Collect donations via an online donation page on your website or social media pages.
Social Media Challenge: Ask people to post pictures of them doing a certain activity and send money from Germany to Russia for every post they make (e.g., running a mile). Encourage people to share the challenge for even more reach!
Fun Run/Walk: Organize a fun run/walk in which participants are encouraged to dress up in costume or wear unique outfits while completing the course. Charge an entry fee and encourage participants to collect donations from family, friends, and coworkers.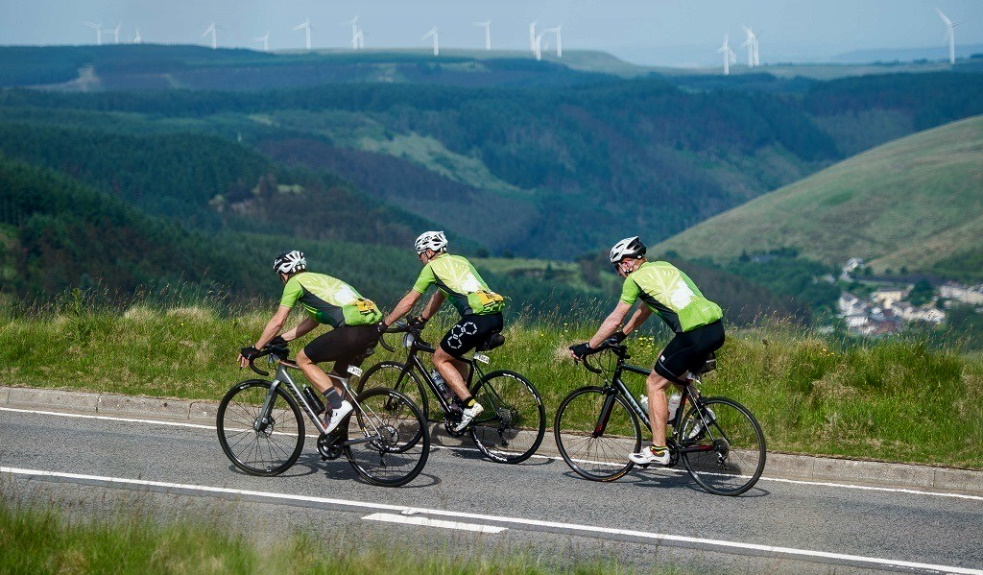 Prize Wheel: Set up a prize wheel at your event and charge people to spin it for a chance to win various prizes donated by local businesses. All proceeds can go towards your cause.
50/50 Draw: Ask people to purchase raffle tickets for a chance to win half of the total funds raised by the draw (the other half goes towards your cause).
Virtual Race: Host an online-only race with no physical location or course needed. People sign up and donate money, then complete the race from anywhere in the world on their own time—all while raising money for your charity!
Celebrity Challenge: Engage celebrities or influencers in your cause by asking them to post and complete a challenge on their own social media accounts. Donors can pledge money for every challenge the celebrity completes.
Name Your Price: Allow people to donate whatever amount they wish—no limit! This helps people feel like their contribution is appreciated, no matter how small it may be.
Silent Auction: Host a silent auction at your event where guests can bid on items provided by local businesses without speaking up or competing with others who are bidding.
Bowl-a-thon: Ask teams of four or more people to sign up for a bowling tournament, with all proceeds going towards your cause.
Online Fundraising Drive: Create a virtual fundraising drive on a website like Givebutter or JustGiving and share it with people through email, social media posts, etc.
Matching Contributions: Ask generous donors to match any money that is raised in your campaign—for every dollar donated by others, they will donate one as well! This can lead to a substantial increase in donations for your charity event.
Pub Quiz: Organize a pub quiz at local bars and ask participants to pay an entry fee which goes directly towards your fundraiser.
Photo Booth: Set up a photo booth at your event and charge people for each picture taken. You can even sponsor the photo booth and have your logo or message prominently displayed while raising money for your cause.